GEO Program Faculty
Applicant Page
To access to the Faculty Portal (Study Abroad Faculty application), click the "
Switch to Applicant Page"
button below.
Admin Page
To view/review applications, click the "
Switch to
Admin Page"
button below.

How to find applications:
1. To find your students in the GEO portal, click on the
"Shared Queries"
for your program. "Shared Queries" can be found in the "My Queries & Reports" panel on your Admin page.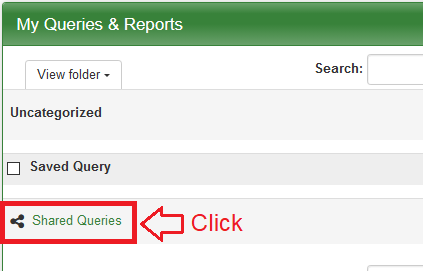 2. Click on the title of query.
To review applications, please use the "Ready for Faculty Review" query as this will provide you with the list of applications that are complete and ready for your review.

The "All applications" query will allow you to access a list of all applicants who have applied to your program.

3. This will display a clickable list of applications.